Life is too short to waste on ordinary potboilers – and our obsession with mediocre writers is a very disturbing cultural phenomenon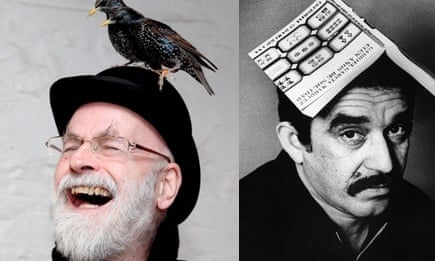 It does not matter to me if Terry Pratchett's final novel is a worthy epitaph or not, or if he wanted it to be pulped by a steamroller. I have never read a single one of his books and I never plan to. Life's too short.
No offence, but Pratchett is so low on my list of books to read before I die that I would have to live a million years before getting round to him. I did flick through a book by him in a shop, to see what the fuss is about, but the prose seemed very ordinary.
Actual literature may be harder to get to grips with than a Discworld novel, but it is more worth the effort. By dissolving the difference between serious and light reading, our culture is justifying mental laziness and robbing readers of the true delights of ambitious fiction.
Because life really is too short to waste on ordinary potboilers. I am not saying this as a complacent book snob who claims to have read everything. On the contrary, I am crushed by how many books I have not read.
This summer I finally finished Mansfield Park. How had I managed not to read it up to now? It's shameful. But at least now it's part of my life. The structure of Jane Austen's morally sombre plot, the restrained irony of her style, the sudden opening up of the book as it moves from Mansfield Park to Portsmouth and takes in the complex real social world of regency England – all that's in me now. Great books become part of your experience. They enrich the very fabric of reality. I don't just mean 19th-century classics, either. I also read Post Office by Charles Bukowski this summer. My God, what a writer. Bukowski is a voice from hell with the talent of an angel. I must read every word by him.
But Terry Pratchett? Get real. It's time we stopped this pretence that mediocrity is equal to genius.