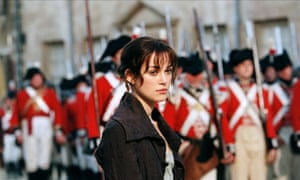 Hilary Mantel
Jack and Alice and other juvenilia
Charlotte Brontë did not like Jane Austen because she thought she was mimsy, with a fenced-in imagination. But the teenage Jane was ruthless, well read, exuberant and scathing. She understood the cult of sensibility, and sniggered at it. She parodied the gothic, long before she wrote Northanger Abbey: horrid secrets, fulminating infatuations, astonishing coincidences, catastrophic lapses of memory, road traffic accidents and the theft of £50 notes. Every "coroneted carriage" contains a long-lost relation. Orphaned babies – perfectly able to relate their sensational histories – are discovered in haystacks. In Henry and Eliza, two hungry children bite off their mother's fingers.
If there is no logical connection between the actions of her early characters, it's not because she's child-like, it's because she's clever. She has understood that in genre fiction the conventions of the form overrule reason: so whenever the plot defeats itself, or the author loses interest, "Ah! what could we do but what we did! We sighed and fainted on the sofa."
That is from Love and Freindship [sic], one of the longer stories. Some of the early ones are only a few lines long. But Jane's shorthand is savage. No cliche goes unmolested. If her mature novels elicit a knowing smile, the juvenilia makes you laugh out loud. These squibs, remnants and broken stories, incised with glee between the ages of about 11 and 17, show how deep her art goes into her early life: and how aware she is already of the techniques and tropes that will later produce her popularity.
It's as if she is mocking her own work before she's done it. In The Visit, a short play, diners sit in each other's laps for want of chairs, and the menu offers the absurdist version of supper with Mr Woodhouse in Emma. "Sir Arthur, taste that tripe. I think you will not find it amiss."
In Jack and Alice, the "three or four families" who were her later stock in trade inhabit the neighbourhood of Pammydiddle. The heroine, Alice, "has many rare and charming qualities, but sobriety is not one of them". Repeatedly this genius child invites us to slide along the polished floor of her sentences, before demurely opening a trap door. "Charles Adams was an amiable, accomplished and bewitching young man, of so dazzling a beauty that none but eagles could look him in the face." The love-lorn Lucy, trekking from Wales to see him, falls into a steel mantrap and breaks her leg; though two days later she is fit enough for a spree in Bath.
Adams is the original Mr Darcy. Readers are reverent about her heroes – the master of Pemberley, and the sainted Knightley. But young Jane sees straight through them. Says Charles Adams: "I expect nothing more in my wife than my wife will find in me – perfection."
The juvenilia make me wonder – did the writer of Jack and Alice ever write a single straight sentence? Did she subdue her spirits, simply to get into print and earn a little cash? Or was she, as I'd rather think, cutting up her cardboard beaux in her mind even as she created them, and laughing at her public as much as at her characters?
Ian McEwan
Northanger Abbey
"Dear Miss Morland, consider the dreadful nature of the suspicions you have entertained. What have you been judging from? Remember the country and the age in which we live. Remember that we are English, that we are Christians. Consult your own understanding, your own sense of the probable, your own observation of what is passing around you. Does our education prepare us for such atrocities? Do our laws connive at them? Could they be perpetrated without being known, in a country like this, where social and literary intercourse is on such a footing, where every man is surrounded by a neighbourhood of voluntary spies, and where roads and newspapers lay everything open? Dearest Miss Morland, what ideas have you been admitting?" 
They had reached the end of the gallery, and with tears of shame she ran off to her own room.
I first read this passage in 1965 at the age of 17 and it made a great impression on me. The heroine's unruly imagination is suddenly tethered by this vigorous remonstration from Henry Tilney. What's striking is that in the very early 19th century, before the railways had transformed the country, long before the telegraph, Tilney evokes a society that is intricately connected, where no one can hide from public scrutiny when a network of communications and media can "lay everything open". No place here for wild and foolish imaginings. Perhaps this is the very essence of the condition of modernity – always to believe one has arrived in one's time at the summit of the modern.
Jane Austen's Northanger Abbey profoundly influenced my novel Atonement. Tilney's resounding words form the epigraph.
• Included in a fundraising auction for the Royal Society of Literature.
Ahdaf Soueif
Sense and Sensibility
My mother had a handsome set of Jane Austen's novels, bound in pale blue cloth with gold lettering on the spine, the text printed quite large on thick, off-white paper. These physical attributes were what taught my 12-year-old self that the world thought better of Austen than of the Mills & Boon paperbacks that lived on my aunt's bookshelves. But in essence, I read both in the same way: a heroine (who was reasonably pretty and good and kind and knew right from wrong – but was poor) won the heart of the hero (who was in some fashion "difficult" but generally rich) after a series of mishaps (which involved misunderstandings and prettier and easier rivals).
There was another similarity that I felt but could not put my finger on then: that the characters lived only in the world of the story with no reference to anything that was going on in the larger world.
It's odd how Austen's novels, more than other classics, change as you change. Reading her later I found her stories to be more about money than romance. And even now, reading Sense and Sensibility, I'm surprised at how often actual figures are specified. We may not know what Elinor's drawings look like or what music Marianne sits down to but we know that each young woman has no income or expectation beyond one pound a week (about £30 in today's money).
And yet it is perhaps this absence of description that leaves us free to supply our own details. With nothing more than the barest instruction – that a chamber is "well-appointed" or that there were "many servants" waiting at dinner – our minds immediately furnish the rooms and clothe the ladies, from fantasy or film, and possibly without much accuracy; yet so vivid are the lives being lived within them that on looking up from the pages I'm surprised to find myself in my own surroundings – which for a moment seem less familiar to me than the ones I've just left.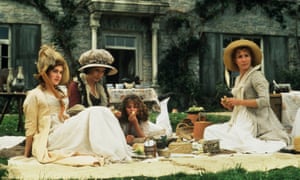 Sense and Sensibility was not my favourite Austen, for it had neither a Mr Darcy nor a Mr Knightley to satisfy an incorrigible urge towards the Romantic Hero. Edward Ferrars and Colonel Brandon seem more like diffident absences, to be honest. And yet perhaps, I now reflect, they are among the truest of Austen's characters. For the world in which they live is actually a world in which no one may do what they really want. It's a world where to be not unhappy a person needs to be a superficial, jovial, undiscerning (and rich) fool, or a superficial, disagreeable, limited (and rich) manipulator. And even though the focus of the novel is on the women's travails, the men – unless possessed of a large independent fortune – are every bit as circumscribed and helpless. It was the darkness of this world – this rigorously enclosed world – the sheer nastiness of some of the exchanges, and the bitchiness (no other word for it) of Austen's tone that stood out for me on this rereading.
Austen's genius is that you find in her a true reflection of whatever you, at a particular moment, think is reality.
Claire Tomalin
Pride and Prejudice
Pride and Prejudice was said to be "too clever to be by a woman" by a not very clever admirer when it was published in 1813. First drafted in the 1790s, the manuscript had to be carried about carefully as the Austen family moved from place to place. Austen herself called it "my own darling Child", and enjoyed reading it aloud to friends and family, but she published it anonymously, since ladies did not promote themselves.
The narrative is brilliantly confident from its famous Johnsonian start, "It is a truth universally acknowledged …" From then on it is all drama, largely told through the voices of its characters, and mercilessly funny in presenting fools, Mr Collins, the first of Austen's unctuous clergymen, and Mrs Bennet, the mother from hell.
Mrs Bennet's least favourite daughter, Elizabeth, stands alongside Shakespeare's Rosalind as one of the most interesting heroines ever written, and surpasses her by being more complex – multi-stranded, capable of dark thoughts. She tells her sister: "You are a great deal too apt to like people in general," and "The more I see of the world, the more I am dissatisfied with it." Growing up with mismatched parents has sharpened her take on life and she looks at the world closely and critically – like a writer, you might say. She is not Austen, but she is what Austen thought a young woman should be: tough, energetic, observant, forthright.
Elizabeth is set to enjoy her youth and freedom – dancing, friendship, the prospect of love and marriage – but Austen does not hesitate to give us the brutal truth about economics for women of her time by showing her best friend Charlotte ready to marry a man she neither loves nor respects because it is better than becoming a despised old maid. Charlotte regards selling her body and domestic skills for married status as normal. Elizabeth is dismayed but has to accept that her friend has little choice.
The book is structured to give Elizabeth temptations, dramatic reversals, discoveries and arguments in her own love affairs. At the climax of the book she is attacked by the aristocratic aunt of her lover, and in a virtuoso chapter the two women play out their battle, a verbal game of tennis with Lady Catherine de Bourgh confident of defeating a social inferior. Instead Elizabeth coolly wins every point. Although she says "I am a gentleman's daughter", this is not how she triumphs over Lady Catherine – it is by insisting on her right to act "in that manner which will, in my opinion, constitute my happiness". This is her own declaration of independence. It recalls another great document of the period in which we are shown aristocrats routed by their servants – Beaumarchais's The Marriage of Figaro, first staged in 1784 and made into an opera by Mozart. Austen is in good company and deserves a place of honour.
Tessa Hadley
Mansfield Park
Readers are often perplexed by Mansfield Park, the first time they read it. Coming next in order of writing after effervescent, exuberant Pride and Prejudice, it can seem a bit like sobering up. So Austen has done Elizabeth Bennet, who is so easy to like – spirited and smart and funny and kind too. It's as if for her next book she wants to push herself, try something trickier. There is a spirited, fearless, clever girl in Mansfield Park, Mary Crawford: but she isn't the heroine, and it turns out in the end that she isn't kind. Bold clever girls can't always be trusted. Being irreverent and amusing isn't really any guarantee you won't play with other people's feelings, use them for your own ends.
The moral universe in Mansfield Park gets more complicated; Austen's emotional range thickens and deepens, along with her novelistic technique. You might say it's the book in which she comes closest to imagining forwards into the moralised world of the great Victorian novels. The very best writers are sometimes afforded glimpses into the future – like Shakespeare anticipating the whole of colonialism in The Tempest. Edmund Bertram and Fanny Price, the lovers in Mansfield Park, are serious and high-minded: he wants to be a clergyman, and she's loved him ever since she first came as a little girl to live with his grand family, in a role something between a companion and a servant: Edmund found her crying on the attic stairs and comforted her, sharpening her pencils and helping her with spelling so that she could write letters home. It's well known that the money inMansfield Park comes from plantations in Antigua, worked by slaves. I always think that after the end of the novel Edmund and Fanny – if they live that long, because she's very fragile – will become convinced evangelicals and abolitionists. The shadow of slavery, although it's remote and mostly unexamined, does cast its darkness over the world of the book.
But I'm making the novel sound like medicine meant to do the reader good, and it isn't that in the least. It's gloriously funny – Edmund's mother Lady Bertram with her pug, for example, is a marvellous study of indolence and benign blandness – and tender and thrilling. There's real malevolence in the form of nasty Mrs Norris, and plenty of high drama; a pair of selfish sisters with some stupid suitors – even some adultery. Just because Edmund and Fanny are solemn, it doesn't mean that Austen becomes solemn to match. She is so tenderly sympathetic and psychologically insightful and amused, watching the comedy of their true love not running smooth. Edmund falls – of course, who wouldn't? – for sparkling, witty Mary Crawford. And Fanny can only watch and suffer in solitude, seeing through all Mary's self-interested calculations, not able to tell anyone.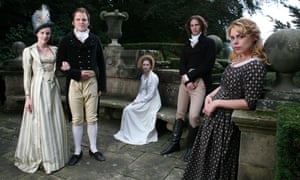 Underneath Fanny's anxious shyness and strong sense of duty she's passionate and determined and more clear-sighted than anyone else around her. When Mary's glamorous, sexy, brother Henry Crawford falls for Fanny just because she resists him, and sets about breaking her heart, she astonishes everyone by refusing him. Here's another way Mansfield Park represents an advance, imaginatively, on Pride and Prejudice. The turnaround in Darcy and Elizabeth's feelings always feels to me too perfunctorily plotted, contrived too easily – Darcy in the middle of the book feels too unconvincingly different from Darcy at the beginning. In Mansfield Park the jeopardy, the possibility of these young men and women making a mistake that could cost them a lifetime of unhappiness, feels more real. The stakes are higher, the wind is colder that blows in from outside the small world of their story.
Joyce Carol Oates
Emma
Some time in the late 1970s, at the University of Windsor in Ontario, Canada, I taught a course in the English novel that included Austen's Emma. Revisiting my lecture notes evokes much nostalgia. Did I admire Austen, or detest her? Did I admire Austen as a stylist, but detest her perspective, ever smug and knowing?
Emma Woodhouse is presented to us in the opening words of the novel as "handsome, clever, and rich" – and "blessed": having lived "nearly twenty-one years in the world with very little to distress or vex her". We are told – our confidante leans closer, to murmur in our ear – that the "evils" of Emma's situation are transparent: "The power of having rather too much her own way, and a disposition to think a little too well of herself … The danger, however, was at present so unperceived, that they did not by any means rank as misfortunes with her." In miniature, the novel is laid out before us, as if we stood upon a hill gazing down upon a narrative about to spring into life; the novel that follows will be an illustration of the novelist's precis.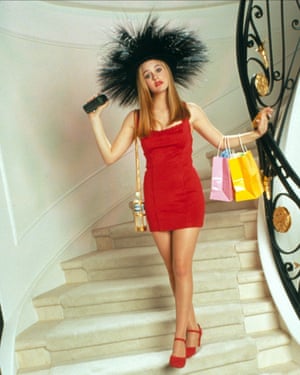 Emma is the supreme novel of adolescence, ideally read when one is the heroine's age: 20. Our heroine's "faults" – her vanity, short-sightedness, peremptory behaviour – are flattering faults; commonplace and essentially trivial, not like traits of meanness, malice, duplicity. (We know that when Austen uses the word "evils" she does not mean "evil" – not even wickedness.) Emma Woodhouse is as much a stranger to ideas (political, social, religious) as to physical experience. She inhabits a superficial "girlish" consciousness, bodiless and underdeveloped. Emotions such as fear, dread, despair, rage, intense love and sexual yearning do not exist. Adolescent romance, no evil, no disturbances, no shadows or depths – for these very reasons, in some quarters, Austen will always be revered.
Margaret Drabble
Persuasion
Persuasion is the novel of the second chance, and it is the most poignant and tender of Austen's works. Her heroine Anne Elliot, we are repeatedly told, is no longer in the bloom of youth. She is not quite in the autumn of her days, but the mood of the novel is autumnal. She is 27, and for eight and a half years she has been silently and passively regretting her lost love, and her broken engagement to the dashing Captain Wentworth, surely the most active and vigorous of Austen's heroes. Anne is deeply conscious of the contrast between his outgoing and enterprising male life in the larger world, and the confines of her dependent female lot. One of the most moving scenes comes towards the end of the novel, when Anne and Wentworth's friend Captain Harville are discussing with much animation the difference between male and female passion and the capacity for constancy of either sex: Anne objects to woman's literary reputation for inconstancy, arguing that "men have had every advantage in telling us their own story … the pen has been in their hands," and continues, with rash, heartbreaking and revealing candour: "All the privilege I claim for my own sex (it is not a very enviable one; you need not covet it), is that of loving longest, when existence or when hope is gone."
Wentworth, overhearing this, is emboldened to renew his proposal, and Anne's weary years of being bullied by her father and her sisters, of playing second fiddle (or the piano for country dances on demand), and of studying the navy lists and newspapers for news of the captain are over. All ends well, and the tangles of subplot are made straight.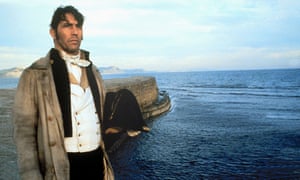 The novel is also graced by some of her finest scenery, from the "tawny leaves and withered hedges" of inland November to the seascapes and flowing tides of Lyme Regis and the "green chasms between romantic rocks" of Up Lyme. Although Austen gently mocks the fashionable romanticism of Walter Scott, she is herself susceptible to it, and allows a melancholy sense of the declining year to pervade the narrative. But there is also comedy: the physical vanity and obsession with rank of Sir Walter Elliot are wittily satirised, as they are contrasted with his tenant Admiral Croft's weather-beaten good nature. Croft's comment on the self-important Sir Walter after their first encounter is delicious: "The Baronet will never set the Thames on fire, but there seems to be no harm in him." And I have always been intrigued by the sycophantic Mrs Clay, who has wound her way into Sir Walter's good opinion, despite her red hair and her freckles. Austen's preoccupation with complexion, with bloom and freckles and skin remedies, may foreshadow her own declining health, which she addressed more caustically in her last, unfinished novel, Sanditon. It is interesting to note, however, that the scheming Penelope Clay may after all end up as the wife of Sir William Elliot, undeserving heir to Sir Walter's baronetcy. "It is a doubtful point whether his cunning, or hers, may finally carry the day …" Theirs is an open ending, and another story. Mrs Clay may have the last laugh.
https://www.theguardian.com/books/2017/jul/15/which-is-greatest-jane-austen-novel-200-anniversary-of-death?utm_source=esp&utm_medium=Email&utm_campaign=Bookmarks+-+Collections+2017&utm_term=235196&subid=20589155&CMP=bookmarks_collection